3 Layers Air Bubble Film Machine (double screw extruder)
Air Bubble Film
Air bubble film can be cushion protection packaging material and isolation material...etc.
Air Bubble Film Roll
Air bubble film machine can produce air bubble film roll for various application.
Perforation Machine
Perforation machine is auxiliary equipment's for air bubble film the perforated length can be set up in advance, tear off by hand is easily, no need to cut off with knife, pack same size commodities will be more convenient.
Sheeter Machine
Include sheeter machine for air bubble film roll to be cutted to pieces. pieces will be taken easily, pack same size of commodities will be more convenient.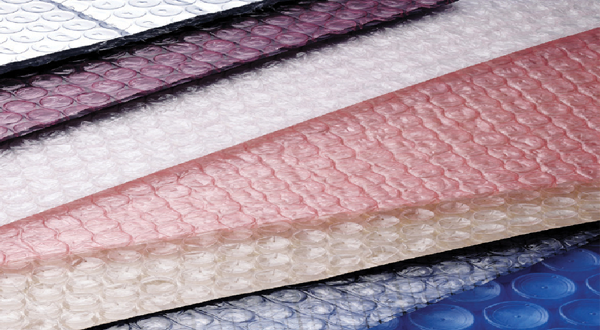 Air Bubble Bags
Pouch bags machine can produce air bubble bags, it is kind of convenient cushion packaging material, it will be easy to pack same size goods and can protection precision parts and easy broken parts
Air Bubble Mailer
The mailer not only can provide anti-shock and protection goods but also water-proof, sutiable for documents delivery or small carton application.
Solar Pool Cover
The pool cover can prevent water evaporation and keep water temperature, also can let dust or any waste material go inside of pool.
Aluminum Insulation Air Bubble Sheet
The sheet can use for roof insulation also can do insulation bags…etc.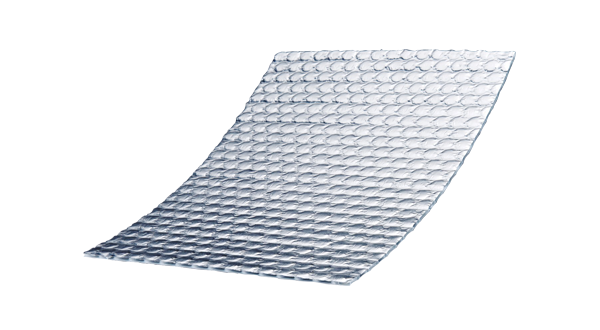 Technical Specifications
Model
AB-B100T
AB-B125T
AB-B150T
AB-B160T
AB-B200T
AB-B250T
AB-B300T
Raw Mateial
LDPE/LLDPE
Max Width (mm)
1020
1270
1520
1620
2020
2520
3020
Thickness (mm)
0.045-0.20
Screw Dia (mm)
65 / 55
65/55
75/75
75/55
90/65
110/75
120/80
Screw L:D
30:1
Extruder Motor (kw)
18.5/11
18.5/11
22/11
22/11
37/18.5
45/22
55/22
Take-up Motor (kw)
2.2
2.2
2.2
2.2
2.2
3
3
Vacuum Pump (kw)
2.2
2.2
2.2
2.2
2.2 / 2.2
2.2 / 2.2
2.2 / 2.2
Out Put (kg/hrs)
67-100
84-110
100-120
108-120
125-150
140-200
160-230
Line Speed (Mtr / hrs)
700-1800
700-1800
700-1800
700-1800
700-1800
600-1500
600-1500
Heating Load (kw)
71
71
80
80
95
130
148
Running Load (kw)
35-43
35-43
42-52
42-52
55-65
73-85
78-88
Layer
3
Weight (kg)
6000
6500
7000
7400
9500
10500
12000